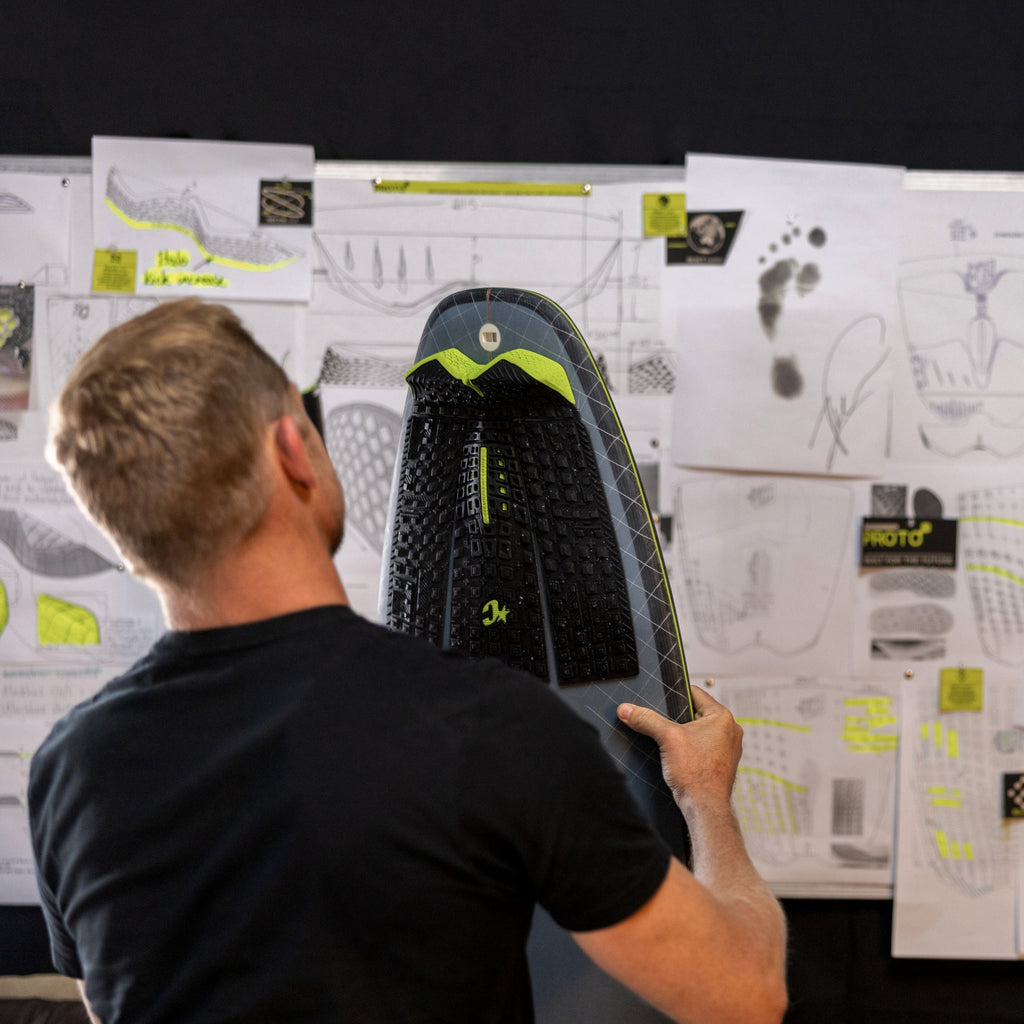 AVAILABLE ONLY AT SELECT CORE SURF SHOPS!
Leading surf brand Creatures of Leisure and world Champs Mick Fanning and Italo Ferreira, have collaborated in the creation of a traction pad that both elevates your surfing and drastically reduces manufacturing waste.

Creatures decided that such a release was perfect to support the best core board stores, and leave the distribution to them.  Another great way to keep the core going.







PROTO 1.4 MOULDED TRACTION REDUCES MANUFACTURING WASTE!

The moulded technology provides ultimate precision and reduces waste to just 5%!
Previous foam block tech delivered 67% wastage.

Creatures mix in EcoPure® organic additive to the EVA formula ensuring the material biodegrades at its end of life. 
More grip. Less waste.
PERFORMANCE BACKED BY WORLD CHAMPS!
New tech has broken the constraints of routing, cutting and sanding and Creatures have worked with World Champs Mick Fanning and Italo Ferreira to re-imagine traction as we know it.
With 4X World Titles and an Olympic Gold medal between them, we had the confidence to raise the bar. Both world champion athletes each have radically different approaches and preferences...


Mick Fanning:
5'11" natural foot with a fundamental approach that's calculated and precise.



Italo Ferreira:
5'7" goofy foot with explosive, unpredictable flair and a massive bag of tricks.

WHY THEIR OPINIONS MATTER - MULTI-LOC™!

13X World Titles
have been won using Square-Loc and Diamond-Loc traction patterns and ultimately to the new
MULTI-LOC™
. 
Through the 3-year R&D process, we introduced foot mapping to analyse exactly what Mick and Italo required to push their level of connection and response.
Mick altered every detail down to a fraction of a millimeter, including the direction, angle and space of each traction element. 
Italo increased the profile of the traction on the kick incline and in the "sweet spot".
Prototype Notes:
Mick and Italo settled on a 55 duro for the perfect density. Not too hard, not too soft.
RECOIL KICK: SPRING LOADED KICK TAILS
"I love! Can I get a steeper kick?"
- Italo
The
RECOIL
kick
is where it all started and was identified as a potential game-changing component to modern surfing. The rear hex pattern offers a natural folding point that springs back when compressed. The steep alpine kick provides engaged response through critical manoeuvres.
The form-fitting concave underside is designed for the convex deck of a performance surfboard for premium application. A channel on the top of the kick allows flex to form-fit any shaped deck. 
Italo steepened the kick to a 46° angle.
Prototype Notes:
The increased kick angle raised its overall height from 32mm to 38mm.
TAIL PAD OF THE FUTURE
Prototype after prototype, test after test, we worked with World Champs Mick Fanning + Italo Ferreira to revolutionise the gold standard in traction. Re-inventing traction through Moulded Technology,
PROTO™1.4

 
provides the world-first multi-directional grip pattern, 
MULTI-LOC
™, to lock your foot in place. A
PRO-FORM
arch
gives cushioned support, and a
RECOIL kick
helps lift projection through critical manoeuvres. In our aim to make a product that is
BUILT better
, moulded technology has allowed us to dramatically reduce our manufacturing waste.
MORE GRIP, LESS WASTE, ULTIMATE PERFORMANCE.