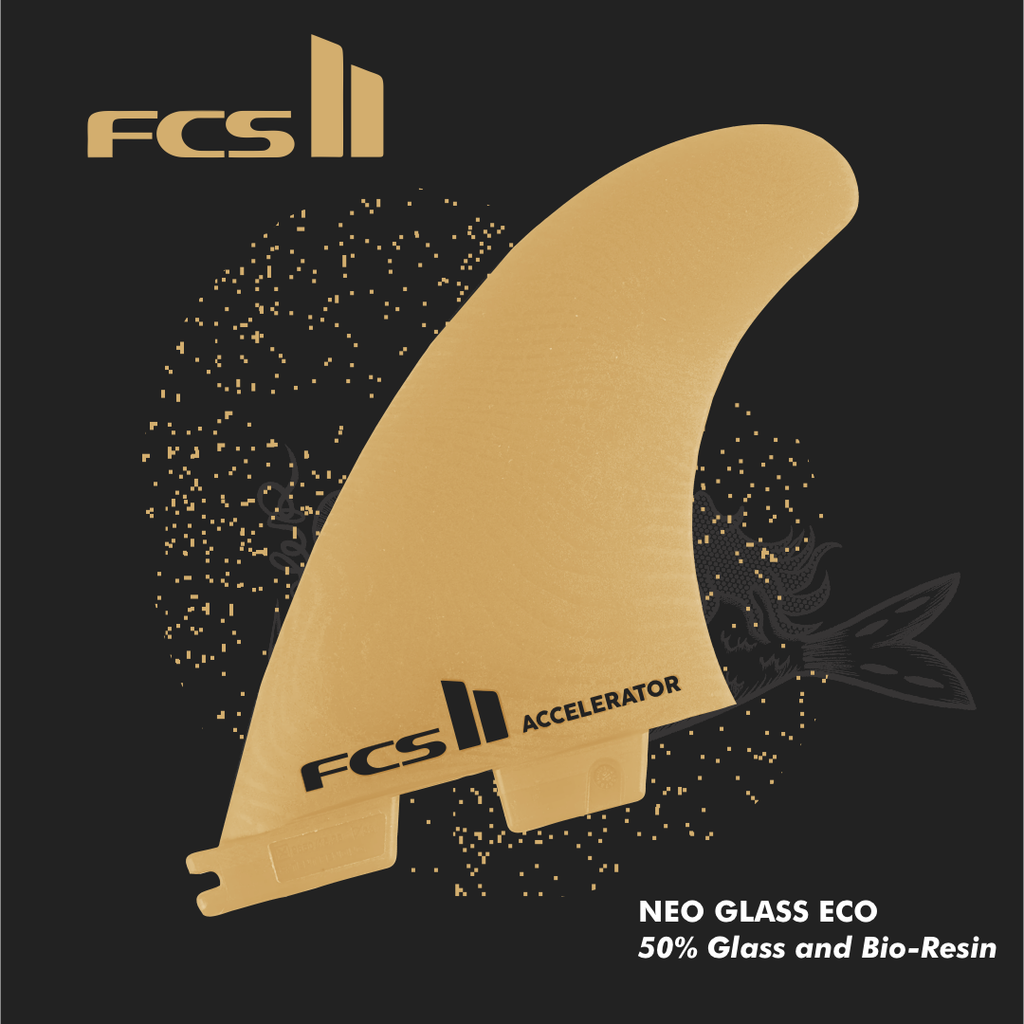 FCS II - NEO GLASS ECO
50% glass and bio-resin
Just released last week, the full FCS II Neo Glass Eco range is now in store at Melbourne Surfboard Shop. Constructed out of a blend of sustainably sourced materials - the Neo Glass Eco range delivers the same feel as their predecessors while helping to reduce environmental impact.

The new Neo Glass Eco range is a high performance, injection moulded fin. The highest amount of Bio-based resin possible has been used in their construction - replacing petroleum-based content. The use of this material means that these fins have a substantially smaller carbon footprint than traditional materials (with 50% Bio-Resin EcoBlend™ sourced from renewable castor oil and 50% fibreglass).
The resulting premium, high-strength nylon and high fibreglass content ensures all fins in the Neo Glass Eco range have a fantastic, positive feeling flex pattern. They also come in a variety of sizes and templates (Accelerator, Carver, Performer & Reactor) to accommodate a wide range of surfers and surfing conditions.
Head in store to check them out (currently only in Thornbury) or grab a set of them online.