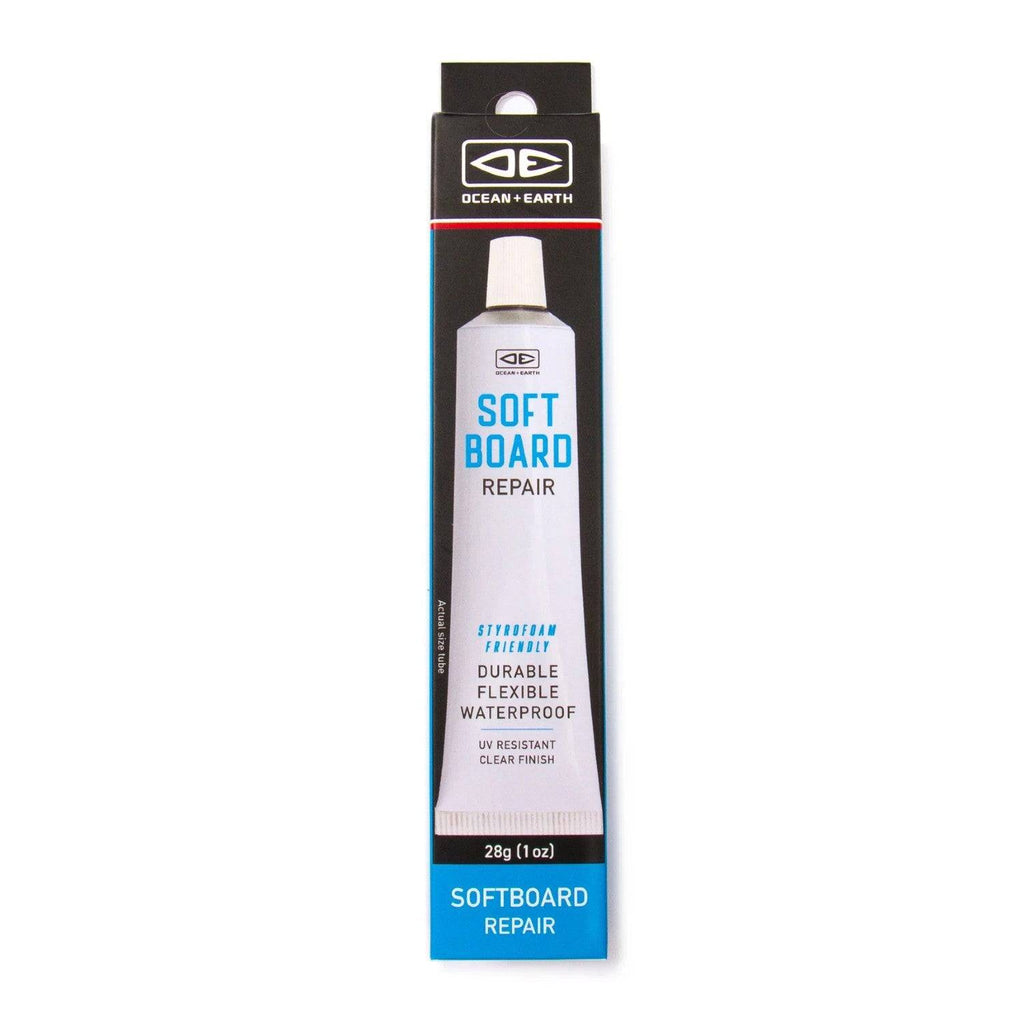 Ocean & Earth Softboard Repair Resin 1oz
Ocean and Earths Softboard repair is the perfect product to fix all those digs collected in summer waves. 
maged your softboard? Our Softboard Repair is perfect to fix all those dings and damages that your softboard has received over summer.
Includes 28g (1oz) tube of clear finish , water resistant soft board repair silicone and applicator.
Bonds to soft board surfaces and styrofoam cores.