FCS II Accelerator Neo Glass Eco Red Tri Fins
FCS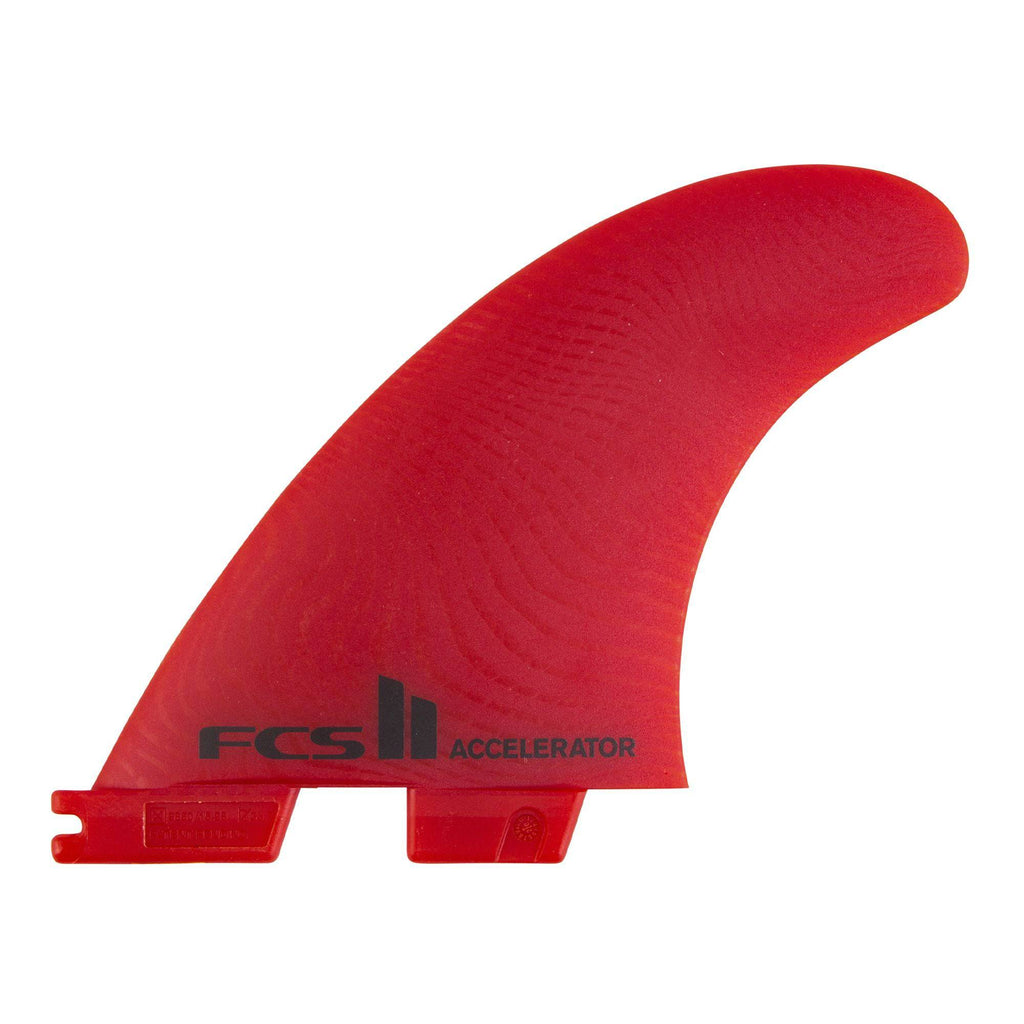 FCS II Accelerator Neo Glass Eco Red Tri Fins
This fast, drivey fin is very complimentary to the wally, long waves that we have in Victoria. These are also a great choice for boards with more tail rocker, or to get a bit more speed & drive out of you everyday shortboard.  Generally speaking  for drive, projection & speed down the line many people opt for a more raked fin template.  This extra rake in a fin's shape does make your turning circle larger & more drawn out. 

The FCS II Accelerator template gives you the speed and projection of a raked back fin while still allowing for a tight turning circle when you put your board on rail. The key to this extra drive, projection & speed down the line in the FCSII Accelerator is the placement of the fin relative to the finbox.
The FCS II Accelerator fin template sits a little further back towards the tail than many of the other fin templates – this further back position = speed & drive (although this can also make a board a bit stiffer & harder to turn). The less raked/more upright shape of the Accelerator means that it's turning circle is still quite tight. In effect, you get the best of both worlds – extra speed & drive with a tight turning circle.
FIN SPECS

Small

Base: 4.28" / 109mm
Depth: 4.47" / 113mm
Area: 14.51"² / 9360mm²
Sweep: 33.7º


Medium

Base: 4.39" / 111mm
Depth: 4.58" / 116mm
Area: 15.28"² / 9860mm²
Sweep: 33.7º
Foil: Flat

Large

Base: 4.50" / 114mm
Depth: 4.70" / 119mm
Area: 16.06"² / 10360mm²
Sweep: 33.7º
Foil: Flat