Futures Pancho Sullivan Control Series Fibreglass Thruster Fin Set Aina
Futures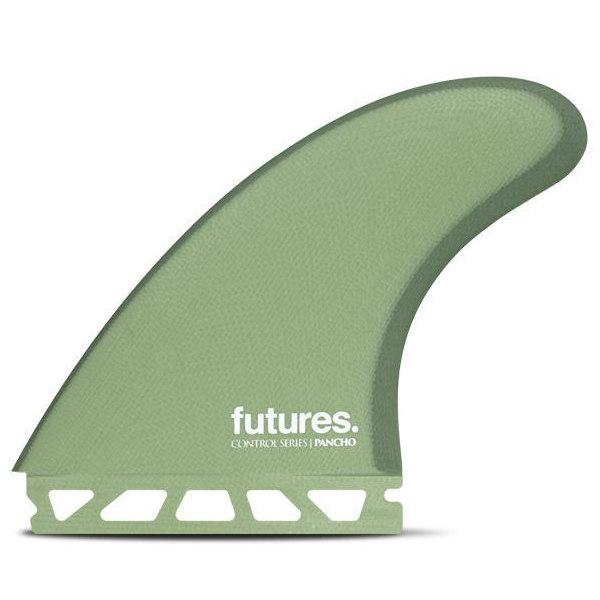 Futures Pancho Sullivan Control Series Fibreglass Thruster Fin Set Aina
This fin set was specially designed for North Shore powerhouse Pancho Sullivan to deliver stability and control under his solid frame. This fin has a really well balanced template, featuring a nice thick tip for hold and the right amount of base and rake for all round performance. A really great choice for bigger and heavier surfers that want a fin that feels nice and solid underfoot and allows them to add a bit of juice to their turns. The solid fiberglass construction features a single layer of uni-directional carbon fiber for weight reduction and response - for an even, controlled flex. A durable construction that stands up to a decent amount of punishment, a great choice for those that regularly surf reef breaks.
Dimensions
Size: Large/ XL
Side Fins Height: 4.76" – Base: 4.56" – Area: 17.51"
Center Fin Height: 4.76" – Base: 4.56? – Area: 17.51"