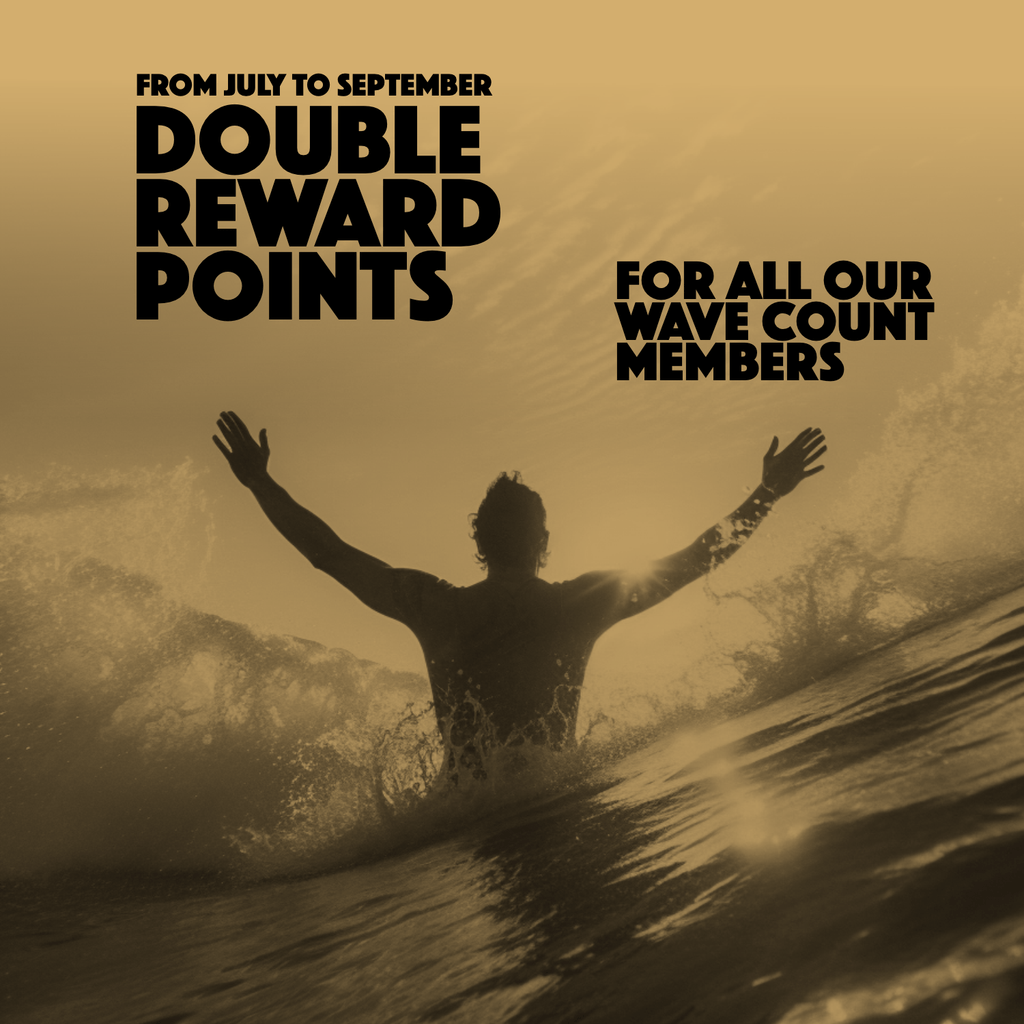 For the months of July, August and September, Melbourne Surf are offering DOUBLE POINTS for customers who are members of the Wave Count Rewards Program. 

All surfers, all members, at all levels will collect double points (respective to their level), with every in store or online purchase throughout this period.

Click the button below to sign up for our rewards program.

Our rewards program allows loyal customers to benefit from discounts. 

The more you spend, the more points earned and eventually you move to different levels with greater rewards. 

The full information on our Wave Count Rewards Program can be found in the link below.

Offer ends September 30th, 2023.